The EU Executive Agencies are looking for project/programme officers and project/programme advisers to be recruited as contract staff.
As project/programme officer or adviser, your tasks may include:
General programme management : grant cycle management and call for tenders management
Preparation of technical specifications for call for tenders
Evaluation, monitoring and promotion of calls for proposals
Evaluation, monitoring and negotiation of projects
Financial evaluation of projects and programs
Preparation of reports and statistics
Project/programme management support
To apply for the project/programme officer position (function group

III

), you should have:
post-secondary education, or
secondary education and at least three years' relevant professional experience.
To apply for the project/programme adviser position (function group IV), you should have:
completed university studies of at least three years attested by a diploma.
You also need:
EU citizenship
a thorough knowledge of an official EU language (C1)
plus a satisfactory knowledge of English, French or German (B2).
Application deadline
Until otherwise stated on EPSO 's website this Call will remain open for registration without any deadline for submitting applications.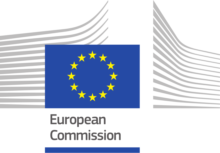 Quelle: ec.europa.eu
More information
Location: Brussels/Luxembourg
Salary: EUR 2.476,74 (function group III) / EUR 3.170,61 (function group IV) (indicative monthly starting salary for a 40-hour working week).
As well as providing support and assistance to new staff for relocation, the EU institutions also offer a comprehensive remuneration package, including pension and health insurance.