Various scientists and associations have published an opinion on raw milk in France. In doing so, they are resisting an overly one-sided view of raw milk and are calling for objectification of the discussion. Since many FACE members so produce raw milk products, FACEnetwork has been translated an extract of the report into English.
In the face of numerous recent health recommendations that have rapidly turned into injunctions for the non-consumption of raw liquid or solid milk (cheese) for so-called sensitive populations, scientists and specialists are questioning the public health objectives with such measures.
Intoxication, whatever its nature and origin, is a serious matter which must be treated with the utmost caution and which must give rise to a recommendation. But in a few months we went from a reasonable alert level to a campaign without any real scientific foundation.
For researchers who have been working for more than 20 years on the health effects of raw milk and raw milk cheeses, to ban their consumption by children is a scientifically unjustified aberration if we consider the risk / benefitratio of these products.
Scientists say that by depriving young children of the super food of raw milk and its derivatives, raw milk cheeses, in order to protect them from infection, certainly possible but extremely rare, exposes them more than protecting them from serious chronic diseases.
*Extract of the document:Les fromages au lait cru : un capital précieux et multiforme avec des enjeux pour l'avenir – Recueil de connaissances 2016
Authors:
Florence Arnaud – Syndicat du Morbier, du Mont d'Or et du Bleu de Gex Haut-Jura,
Pascal Berion – Université de Franche-Comté /

UMR CRS 6049

ThéMA,
Eric Beuvier –

INRA

de Poligny,
Yvette Bouton – Comité Interprofessionnel de Gestion du Comté,
Valérie Michel – Actalia,
Eric Notz – Centre Technique des Fromages Comtois,
Denise Renard – Comité Interprofessionnel de Gestion du Comté,
Dominique-Angèle Vuitton – Université de Franche-Comté
What is raw milk? What is a raw milk cheese?
Raw milk stands for a natural, untreated, animal milk that has not gone through pasteurisation, sterilisation, thermisation or micro-filtering. Raw milk is never brought to a temperature higher than 40°C, i.e. a temperature close to the temperature of the animal's body. Consumption of liquid raw milk has mostly ceased in occidental urban areas, after pasteurization was discovered in 1864, but it has remained steady in rural territories, especially in the regions where dairy farms are present.
A raw milk cheese is a cheese made out of raw milk which microbial flora and very diversified enzymatic systems play an elaborate role during the product's transformation and maturation. Microbial flora proper to raw milk is used for its acidifying, proteolytic, lipolytic and aromatic properties in specific regional craftsmanship which is transmitted from generation to generation.
Raw milk, a factor of diversity
Traditional practices used from milk production to maturation allow for a particular flavor and extremely different aromas between cheeses of a same variety. This diversity between cheeses is due especially to important variations between each milk's initial ecosystem. These variations in microbial composition lead cheesemakers to technological adjustments. It is generally accepted that these adjustments entail regulatory effects on the general aspect of the cheese; but they also induce an organoleptic signature specific to the dairy where the cheese was fabricated. Richness and uniqueness of each DPO family is brought to life thanks to such subtle and infinite combinations of milk's nature, season, land of origin and fabrication processes. So it is clear that original microbial communities give a great sensorial diversity to raw milk cheeses, after a complex and interactive process.
Raw milk's health benefits
An ability to limit the appearance of antibiotic resistance
The Interprofessional Comity of Comté Management, the CHU (Academic Hospital Center) of Besançon and the Research Unit of the INRA (National Institute for Agronomical Research) of Poligny (in Jura) studied the ability of raw milk cheeses' microflora to limit the appearance of antibiotic resistance during an antibiotic treatment. Results vary depending on the intestinal kinetic of each antibiotic; yet a preventive effect to antibiotic resistance has been assessed for a very well-used antibiotic, amoxicillin associated to clavulanic acid.
Prevention from allergies
A medical study called PATURE, on allergy prevention and immunity, has involved more than a thousand families at the scale of 5 Europeans countries for 12 years; French groups having been recruited in Franche-Comté. Allergies constitute indeed a major and fast-growing public health hazard; in fact, they concern 25% of the population today: asthma, eczema, hay fever… They're more frequent in cities and it has been believed for long that it was due to urban pollution. Yet, pollution isn't but an aggravating factor to the disease; it does not increase the number of cases itself. In reality, rural way of live, countryside living environment and, most importantly, agricultural way of life, in the context of traditional livestock farming protect from allergies.
Through more than ten years, the study has compared children since before they were born, living either in farms or non-agricultural rural areas. An enormous amount of data has been collected: samples of maternal milk and cow milk, samples of blood and dust and multiples questionnaires on the health and alimentation of children. The study shows unequivocally that life in farms, in contact with animals, is an important factor of protection against allergies. The earlier children are exposed to these factors, and to a variety of other factors, including during the mother's pregnancy, the higher the positive influence is.
Continue reading in pdf (english version) >>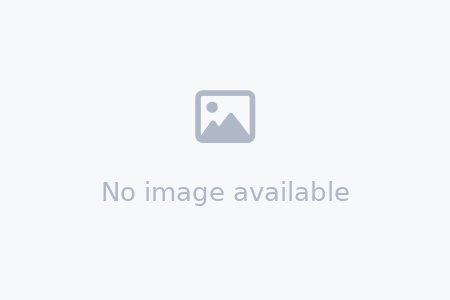 Quelle: www.face-network.eu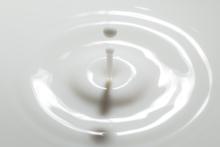 Quelle: www.fotolia.de