From October 23rd to 25th 2019, the 1st INTERNATIONAL SCIENTIFIC CONFERENCE ON RAW MILK will take place in Valencia (Spain), within the framework of the XI Annual Meeting of the Farmhouse and Artisan Cheese and Dairy Producers European Network (FACEnetwork).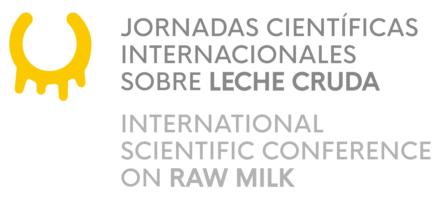 The aim of the event is to promote scientific dissemination and discussion between researchers, technicians, cheese and dairy producers, public health sector, consumers and journalists, that will be the impetus for the creation of an international network of scientists working on raw milk.
The lectures of this first International Scientific Conference will focus on the ecology of raw milk and the benefits for human health. Other relevant aspects of raw milk, such as organoleptic, technological, social, and food safety, will also be described in SCIENTIFIC POSTERS.
September 5th is the extended deadline for sending abstracts. All the information about the call for abstracts can be found on www.milkscienceconference.com/abstract-posters
Besides the scientific aspects, the Conference will also include a tasting of more than 50 different cheeses and dairy products made with raw milk from all over Europe, in the "European Party of Raw Milk cheeses".
FACEnetwork members are also invited to visit cheese dairies and other interest places on October 23rd, the day before the opening of the International Scientific Conference.
The registration period is open the 2nd of August and it can be done through www.milkscienceconference.com. Applications made before September 23rd can benefit from discount.
From QueRed, we want this Scientific Conference to be a meeting point for all the organizations and people involved in some aspect of the milk sector: research, production, consumers, shops and restaurants, rural development, environment, food sovereignty, agrarian unionism, and food safety sector. If you are one of those and wish to be involved, you can do it by different ways:
PARTICIPANT · SPONSOR · DONATE · COLLABORATE · BROADCAST
See all information about the International Scientific Conference on www.milkscienceconference.com
Pictures for Download
Download


Logo of the International Scientific Conference on Raw Milk
Copyright: © FACEnetwork, www.face-network.eu
Quelle: www.milchhandwerk.info

Download


The FACEnetwork Congress will offer a broad lecture programme on raw milk
Copyright: © FACEnetwork, www.face-network.eu
Quelle: www.milchhandwerk.info

Download


The Conference will also include a tasting of more than 50 different cheeses and dairy products made with raw milk from all over Europe
Copyright: © FACEnetwork, www.face-network.eu