EU Geographical Indications and Nutrition Labelling:
Can a score provide meaningful information to consumers?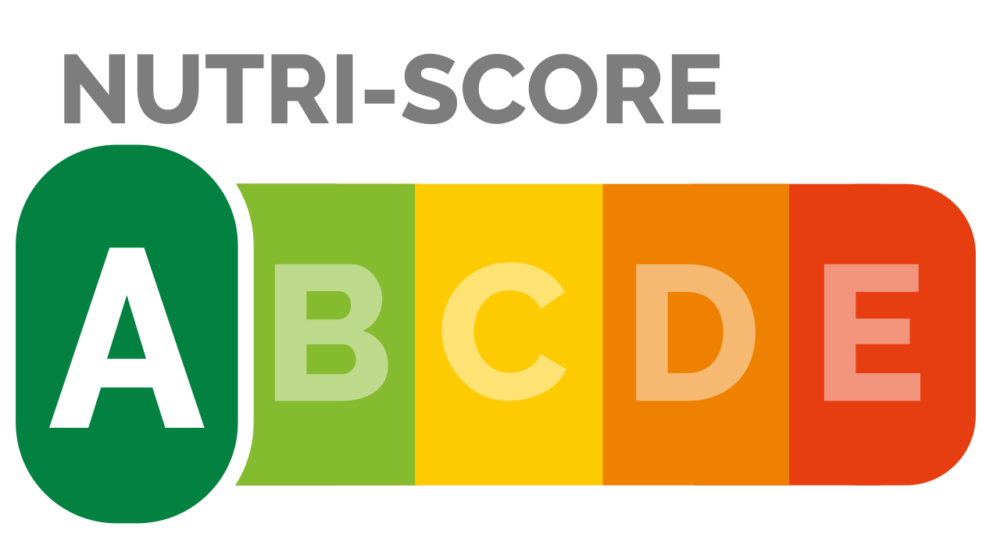 On Wednesday, 27 October 2021, AREPO held the online public conference "EU Geographical Indications and Nutrition Labelling: Can a score provide meaningful information to consumers?".
This multi-stakeholder event gathered more than 160 participants from all over Europe, mainly from Belgium, Germany, Greece, France, Italy, Portugal, Spain, Switzerland and United Kingdom. Participants included policymakers, academics and researchers, representatives of professional organisations and civil society organisations, regional and national authorities, EU Institutions. The conference was held on the Zoom platform with interpretation support provided on the Interactio application. Interpretation was provided in 7 languages (DE-EL-EN-ES-FR-IT-PT).
The conference aimed to enrich the debate at EU level concerning nutrition labelling. Particularly, it has been the occasion to present to the European Institutions and relevant EU stakeholders the concerns and the perspective of EU Regions and producer associations dealing with quality products. Furthermore, it intended to consider possible ways forward to enhance the value of geographical indications in EU dietary patterns,
without forgetting their primary role as tools for rural development.
The event was moderated by Laurent Gomez, Secretary General of AREPO. The introduction and welcome were given by AREPO's new President Begoña García Bernal, Regional Minister for Agriculture, Rural Development, Population and Territory of the Extremadura region.
The first panel, "What role for EU GIs within healthy diets?" saw the participation of the following guest speakers:
Paolo De Castro, S&D Coordinator of Agriculture and Rural Development Committee of the European Parliament Gun Roos and Virginie Amilien, researchers at Consumption Research Norway- SIFO at OsloMet - Oslo Metropolitan University in Norway Nicola Bertinelli, Vice-President of AREPO, President of Consorzio del Formaggio Parmigiano Reggiano.
The second panel, "Front-of-pack nutrition labelling: Where do we stand?",
was made up by: Sabine Pelsser, Head of Unit E.1, Food information and composition, DG Sante, European Commission.
Herbert Dorfmann, EPP Coordinator of Agriculture and Rural Development Committee of the
European Parliament, Co-rapporteur on the EP Report on a Farm to Fork Strategy for a fair, healthy and environmentally friendly food system.
Eirini Choudetsanaki, outgoing President of AREPO, Councillor of the Region of Crete.
Irène Tolleret, Co-chair of the European Parliament's Intergroup on Wine, Spirits and Quality Foodstuffs, and Begoña García Bernal, President of AREPO, Regional Minister for Agriculture, Rural Development, Population and Territory of the Extremadura region concluded the event.
INTRODUCTION
The event was introduced by the new President of AREPO, Begoña García Bernal. AREPO President recalled that the "Farm to Fork" strategy intends to introduce a harmonised mandatory front-of-pack nutrition labelling (FOPNL) to facilitate the understanding of nutritional information, helping consumers to make healthier and more sustainable food choices.
She emphasised that changes that will lead to more sustainable and healthier behaviours, framed within the green and circular economy, are essential. However, AREPO fears that some of the options proposed in the framework of the "Farm to Fork" strategy may harm the products protected by geographical indications without really contributing to the objective of preserving people's health.
In particular, looking at the options for nutrition labelling currently under evaluation by the European Commission, AREPO considers that the Nutri-Score is not suitable for the purpose that it has been conceived to address, since it oversimplifies the information provided to consumers.
FIRST PANEL: WHAT ROLE FOR EU GIS WITHIN HEALTHY DIETS?
Paolo De Castro MEP took the floor first, pointing out that the concerns presented by AREPO are at the heart of the current discussion in the European Parliament. Nutri-score is a proposal that, instead of informing, conditions the consumer.
This is to the detriment of some product categories renowned for their nutritional value that, given their composition and their own nature, would be rated as red, such as extra * virgin
olive oil,
cheese,
honey, etc.
This can confuse the consumer, imposing a choice trough colours without actually educating and informing.
To fight against non-communicable food diseases and achieve improvements in consumption more efforts on food education are needed. This was one the aims of the EU school fruit, vegetables and milk scheme, however few countries have done anything about food and nutrition education.
The MEP insisted on an approach that must not penalise that heritage of quality that geographical indications represent, since they are as well an important economic asset.
Gun Roos and Virginie Amilien, Researchers at Consumption Research Norway- SIFO at OsloMet – Oslo Metropolitan University in Norway, shared insights from their fieldwork on Everyday eating practices and food consumption and reflected upon the way GIs and nutrition labelling can contribute to healthier foodways or how products with these labels are perceived as having better nutritional values than standard food products.
Consumption is mainly based on four phases which are planning, buying, using and throwing away. According to this approach and the data collection, the choice of GI products is not a fundamental part of everyday life. This is also confirmed by consumer surveys that point out that consumers have a low awareness of GIs and seldom associate them to health. It is, therefore, necessary to differentiate between every day and occasional food. Although some GIs are part of routine, GIs are more often products eaten on
special occasions, because of typicality, tradition, price etc. In this respect, health is not a central issue, but pleasure, taste, culture, sharing is.
They presented the results as well from the Strength 2 Food project's research on the nutrition labelling system known as "Keyhole", which was developed mainly in Northern European countries. The voluntary symbol differs from the Nutriscore in that it highlights the healthy food within food groups. It is recognised but not widely used. The presentation concluded with a reflection on how to promote geographical indications and the related health information. There is a need for more information and education on health and sustainability issues and it is necessary to explore the impact of cultural frames understanding and knowledge. As a matter of fact, consumers don't have the same cultural frame about what is healthy or not, thus making key to define what we mean by "healthy". Particularly, concerning quality products, their research emphasised consumers trust towards local producers. Hence, the emotional relationship between who has been producing or cultivating and the consumers could be further explored as a potential area of improvement.
At the end of the first panel, Nicola Bertinelli, vice-president of AREPO and representative of the AREPO Board of producers, took the floor. Mr Bertinelli emphasised that the GI has a substantial cultural and traditional value thanks to the characteristic linked to the moment of pleasure and its consumption.
In today's context, wholesomeness, environmental sustainability, and animal welfare are also required by consumers. The pandemic accentuated the consumer's preference for nutritionally healthy and sustainable products.
He recalled that it is not the individual ingredient to be harmful but the combination of them within the daily. Thus, we must consider what role GIs play in making a proper diet, how they are included in eating behaviours and an appropriate lifestyle. GIs are part of the Mediterranean diet whose potential in terms of health is renowned worldwide.
GIs risk to be disadvantaged by Nutri-score, especially because of the portion of reference of 100 grams on which the score is calculated, which will be misleading for consumers.
Consortia, associations, and producer organisations can take action on that as Consorzio del Formaggio Parmigiano Reggiano did together with Consorzio Tutela Grana Padano. In details, they will no longer authorise labels of sector operators who will insert Nutri-score on the packaging of the two PDOs, as considered as devaluing practices (Article 45 of EU Regulation 1152/2012).
In Italy, other consortia and groups have acted in the same way, aiming to promote information and production, also involving some actors of the large-scale retail. As representatives of AREPO producers, together with other European consortia, private companies, actors of the large-scale retail and governmental bodies, they are committed to seeking a functional and informative front-of-pack labelling. If the Nutriscore were to become mandatory, GIs would be penalised, and this would have significant consequences for the whole system. Education is the fundamental tool to produce changes that will have an impact on health.
Only an aware consumer is a guarantee for transparent producers.
SECOND PANEL: FRONT-OF-PACK NUTRITION LABELLING: WHERE DO WE STAND?
Sabine Pelsser, Head of Unit E.1 at DG SANTE of the European Commission, opened the discussion of the second panel.
In the presentation made during the conference, it is recalled that nutrition labelling is regulated by Regulation (EU) 1169/2011. Since 2016, the nutrition declaration has been mandatory on the back of the package and a repetition of nutrition information is voluntary on the front of pack. Several labelling proposals are currently in place at EU-level, including Nutri-score. A report built on the research literature on FOPNL can currently be consulted, indicating that the FOP scheme can help consumers make informed and appropriate choices. In the framework of the F2F strategy, in 2022 a proposal will be made to have a harmonised and mandatory FOPNL. This will also include setting nutrient profiles to restrict the promotion of foods high in. salt, sugars via nutrition and health claims. These proposals will align with Europe's Beating Cancer Plan (COM (2021) 44 of February 2021).
The objectives to be achieved are:
Help consumers to see at a glance the essential nutrition information.
Avoid a situation where nutrition and health claims would mask the overall nutritional status of a food.
Develop comprehensive options exploring coherently harmonised FOP labelling and setting of nutrient profiles.
According to the first public feedback on FOP, there is good support for mandatory and harmonised regulation from business associations and companies, public health and NGOs consumers, academia and nutritionists and citizens. Companies and business associations express a willingness to maintain voluntary, portion-based labelling.
The same applies to the setting of nutrient profiles, with business companies asking to be more specific and to obtain some exceptions.
For the future, EFSA will also bring scientific advice on the issue for the development of harmonised regulation. The following steps are to carry out an impact assessment study, a stakeholder consultation, EFSA's scientific opinion and then the legislative proposal. Furthermore, she reminded that the EC has not come up with a choice yet and that geographical Indications will be included in a study that will be carried out to consider specific conditions for certain types of food.
The second speaker on the panel was Herbert Dorfmann, MEP. He pointed out that several nutrition labelling systems are already in place in Europe. The question is whether we want to go ahead with a variety of different systems or whether we want to create a harmonized system for all countries. It is also good to ask whether the system aims to contribute to consumer's health or just a mean to bring in economic income.
This can be a tool for the large-scale retail to influence consumer choices without having health as final objective. Moreover, we need to ask ourselves what is considered healthy, and what are the criteria to be evaluated before making a food choice. Mr. Dorfmann underlines that it is needed to educate and to invest in food education, starting from school.
Modifying production recipes can be also considered a good practice. However, it is in stark contrast to the world of GIs, where quality is based on strict compliance with specifications that cannot easily be changed.
Changing them would also mean going against the values and impact that GIs have intrinsically. Although it is a more complex and challenging path, education, a healthy lifestyle, and training are the solutions with the most significant impact.To conclude the panel, the outgoing President of AREPO took the floor, Eirini Choudetsanaki. During the
speech, AREPO's position on the issue of Nutriscore was taken up.
AREPO is opposed to introduce the Nutri-score as front of pack labelling to avoid the oversimplification of the information provided.
By not taking many factors into account, the system will create misinformation and will misleade consumers, becoming unreliable in guiding consumers towards healthier dietary behaviours.
Although it may have positive effects in many cases, the issue of product reformulation is difficult to apply to GI products because it would change the intrinsic characteristics of the product resulting from a culture and production process.
It is not possible to forget the cultural dimension linked to the consumption of GI food. Nutrition cannot be left in the hands of an algorithm that mixes certain nutrients, calories, and foods without any distinction between categories and products and ignores consumption doses.
The need for more education and better communication on the importance of diversified and balanced diets is emphasized and how EU Geographical Indications and quality products can contribute to them.
A considerable aspect would be to increase scientific research on GIs and their nutritional potential within dietary patterns. GIs nutritional value should be studied in a holistic way, not considering exclusively the individual components but exploring their contribution within a balanced daily diet.
CONCLUSION
The conference was concluded by final speeches given by Irène Tolleret, Co-chair of the European Parliament's Intergroup on Wine, Spirits and Quality Foodstuffs and Begoña García Bernal, President of AREPO.
The speeches underlined how GIs are fundamental for rural development, not only for urban peripheries but also for disadvantaged areas. Entire productive and economic sectors have developed around some quality labels, which are fundamental for the survival of some communities. Nutri-score cannot be allowed to become an economic discriminator without the differentiation of product categories. If Nutri-score is about health, it must do its job clearly, without oversimplifying the topic but actually providing information to consumers.
Another important aspect is food and nutrition education, that must start in schools.
The Nutri-score also aims to encourage reformulation, an issue that, as stated above, is difficult for GIs to address. For this reason, it is requested that it remain at most a voluntary indication.
The information that must reach the consumer must be based on consumption portions and not undifferentiated on 100 grams/millilitres of the product.
Ms. Tolleret also pointed out that the main source of the spread of obesity, the most common non- communicable food disease, relates to the price of products and the consumer's purchasing power.
The Nutri-score does not solve this problem and does not influence the price, which is the leading cause of the high obesity rate recorded.
Economic aid for quality products should not be reduced because it is essential, and incentives should be given for promotion and protection campaigns.Lastly, AREPO President emphasised the work ahead concerning consumer health and proper nutrition, setting the priorities of educating and clearly informing the consumer on the benefits of a diversified and balanced diet combined with the adoption of a more active lifestyle and how EU Geographical Indications and quality products can contribute to it.
www.face-network.eu – 17 November 2021