This is now the most expensive cheese in the world
[News from the members] Spain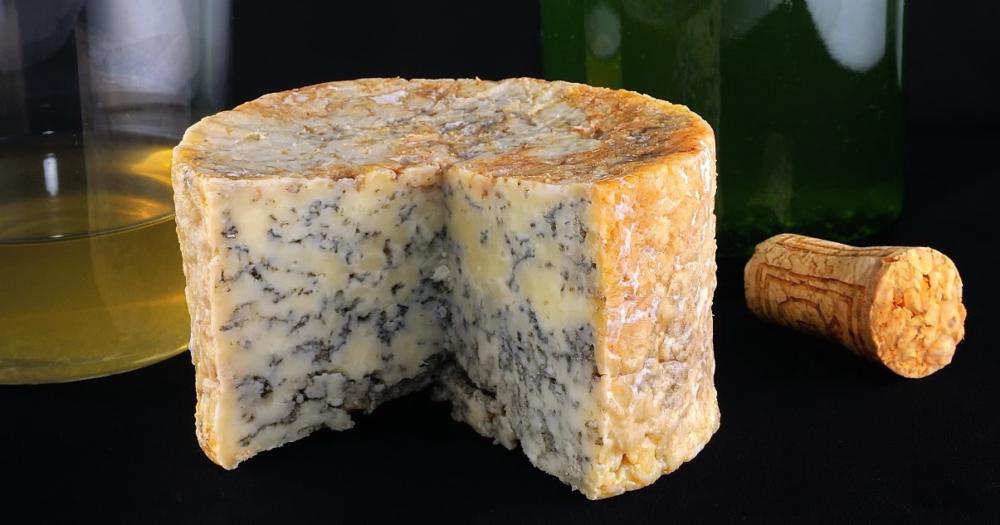 In an annual competition in Spain, the most expensive cheese in the world to date was sold. The Cabrales PDO blue Cheese produced by Queseria Los Puertos of Poo de Cabrales (Asturias-Spain) went to a restaurant owner also from Asturias, in the north of Spain.
The noble piece is a PDO Cabrales blue cheese that was named the best Cabrales of the year at the 51st annual competition wich took part at Arenas de Cabrales (Asturias). The delicacy was made by Guillermo Pendás, who runs the cheese dairy Queseria Los Puertos in Poo de Cabrales (Asturias) with his mother Ana Rosa Bada Herrero. "We knew we had a good cheese, but also that it was very difficult to win," said Guillermo to EFE.
Iván Suárez, owner of the restaurant El Llagar de Colloto in Asturias, bought a 2.2-kilogram wheel of the winner cheese at auction for 30,000 euros.
Rosa Vada, Guillermo's mother and owner of the company, said the cheese was matured in a cave at 1,400 metres above sea level at a temperature of 7 °C, where it spent "at least eight months". The cheeses must be carried up in backbacks more than 1 hour to reach the cave.
World record broken in 2019
With the sum of €30,000, this year's auction breaks the record set in 2019, when a two-kilogram wheel of Cabrales blue cheese sold for €20,500 in Asturias, Spain, according to Guinness World Records. This cheese was also a Cabrales bought by Iván Suárez.
What kind of cheese is Cabrales blue cheese?
Cabrales is a semi-hard cheese with blue mould, it can be made from a mixture of sheep's, goat's and cow's milk but this cheese is made only with cow milk. It takes its name from the municipality of Cabrales in Asturias.
The loaves are stored in natural limestone caves within the Picos de Europa National Park in northern Spain. The caves are usually located at an altitude of between 800 and 1200 metres, with the higher-lying maturing caves being considered the better ones.
There are strict EU guidelines for the production of Cabrales. For example, the cheese may only be produced in the villages of the municipality of Cabrales and in the three neighbouring villages, and the milk for the cheese must also come from the region.
www.face-network.eu – 3 October 2023