Baked Farmhouse Cheese with Thyme & Rosemary
from Ireland
Method:
Preheat the oven to 180°C / 350°F / Gas Mark 4.
Cut the cheese in half horizontally to make two rounds. Sprinkle the black pepper, herbs and chopped garlic on the bottom half of the cheese. Replace the top disc of cheese and place the wheel onto aluminium foil. Wrap the foil around the cheese, forming a chimney hole on top with the excess foil. The chimney lets out the moisture while the cheese bakes. Lay the cheese on a baking sheet and bake for 20 minutes or until soft and runny.
This dish makes a great centrepiece. It's great as a starter or tapas with friends served simply with crusty bread.
Tip: as the cheese gets quite runny, you may wish to bake in an oven-proof dish if you intend on serving this at a dinner party as it's hard to remove the foil after baking.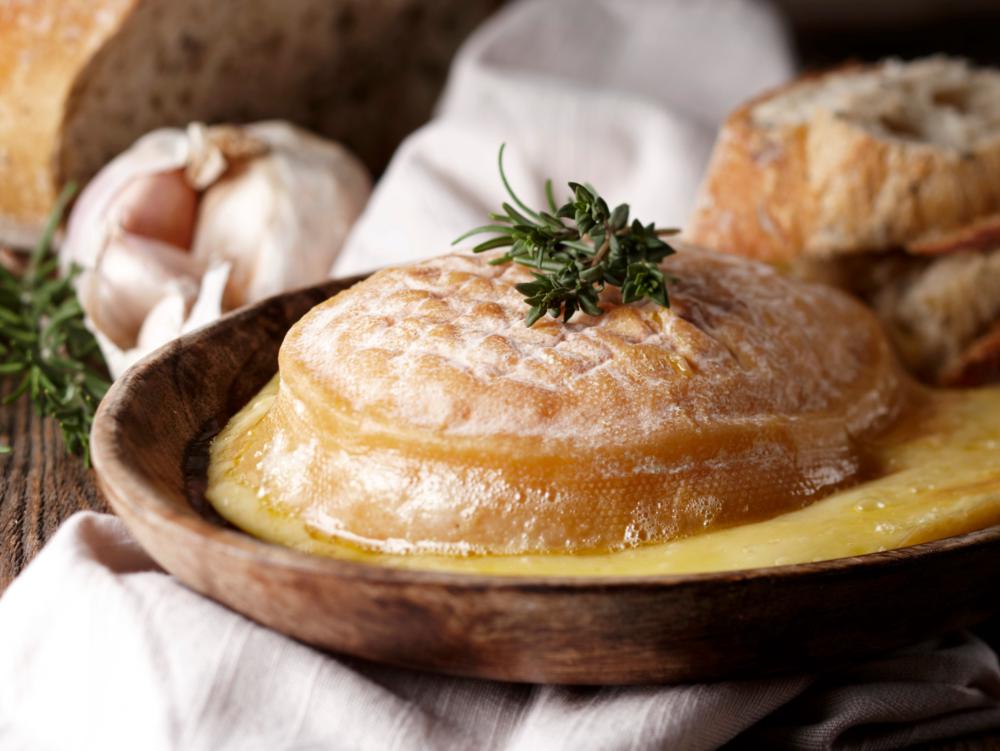 You will need
Serves 4
| | |
| --- | --- |
| 450g / 1 | small round of washed rind cheese e.g. Gubbeen cheese |
| 1 tsp | chopped mixed thyme and rosemary |
| 2 cloves | of garlic, chopped |
| | black pepper |
| | crusty loaf of bread |