Mango and Prosciutto Salad Emmental Crisps
from Ireland
Method:
Preheat the oven to 180°C/Fan 160c/Gas Mark 6.
For the cheese crisps: line a baking sheet with baking parchment then sprinkle the finely grated Emmental into 12-14 small heaps, leaving space between each. Bake for 6-8 mins. The cheese will melt and spread to form lacy crisps, leave to cool.
Lightly toss the cheese crisps, salad leaves, sliced mangos, onion and ham together with the dressing. Serve immediately.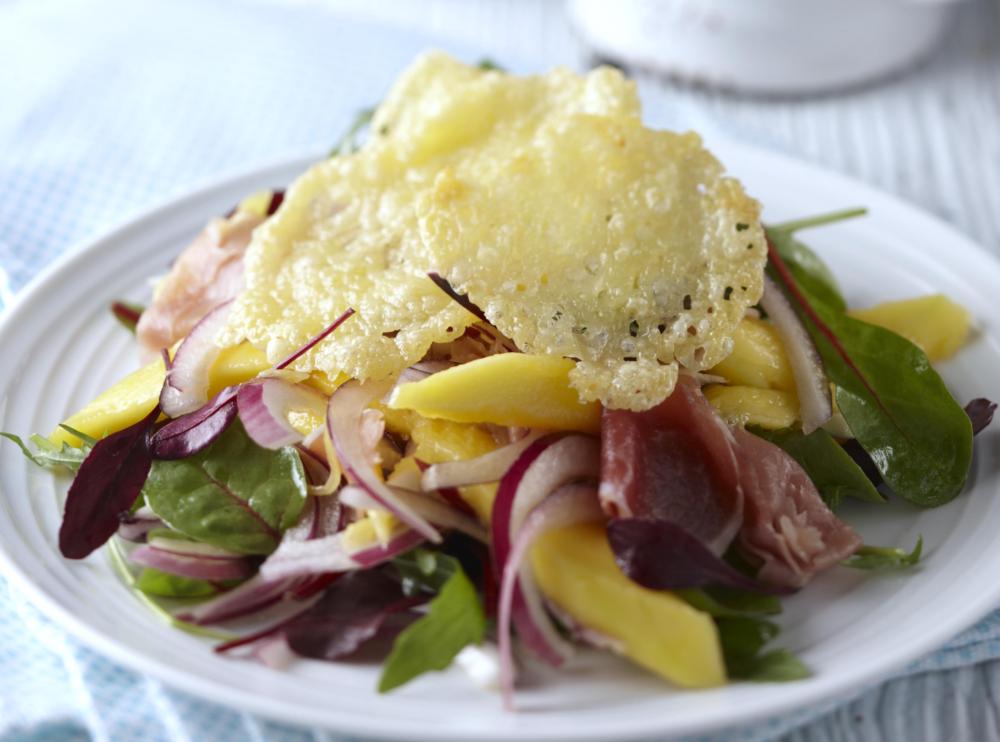 You will need
For 12 - 14 pieces
| | |
| --- | --- |
| 100 g | Farmhouse Emmental, grated e.g. |
| 1 | (200g) bag mixed salad leaves |
| 2 | ripe mango, stoned and sliced |
| 1 | ed onion, sliced |
| 75 g | prosciutto ham, torn into pieces |
| 30 ml | vinaigrette dressing |