[News from FACE] Video Contest 2023 to go!
The edition 2023 is full of news:
Raw Milk is the theme proposed for the contest "We (cheese)make the difference!" and the new section Good ideas prize was introduced.
This year the FACE Network Video Contest will include 2 sections:
We (cheese)make the difference! will focus on Raw Milk, following the theme of the Annual Meeting Conference that will take place in Switzerland next October.
Good ideas prize: the new section reserved to genial solutions to practical everyday problems in the farm or dairy.
Prize
The best video of each section will receive a delicious package of international farmhouse and artisan cheeses.
How to participate?
Participants should submit their video by the 1st of October 2023 on face-network.eu/video-contest
The winners will be announced during the FACE Network Annual Meeting in Switzerland.
All Informations:
To learn more about the rules of the game visit face-network.eu/video-contest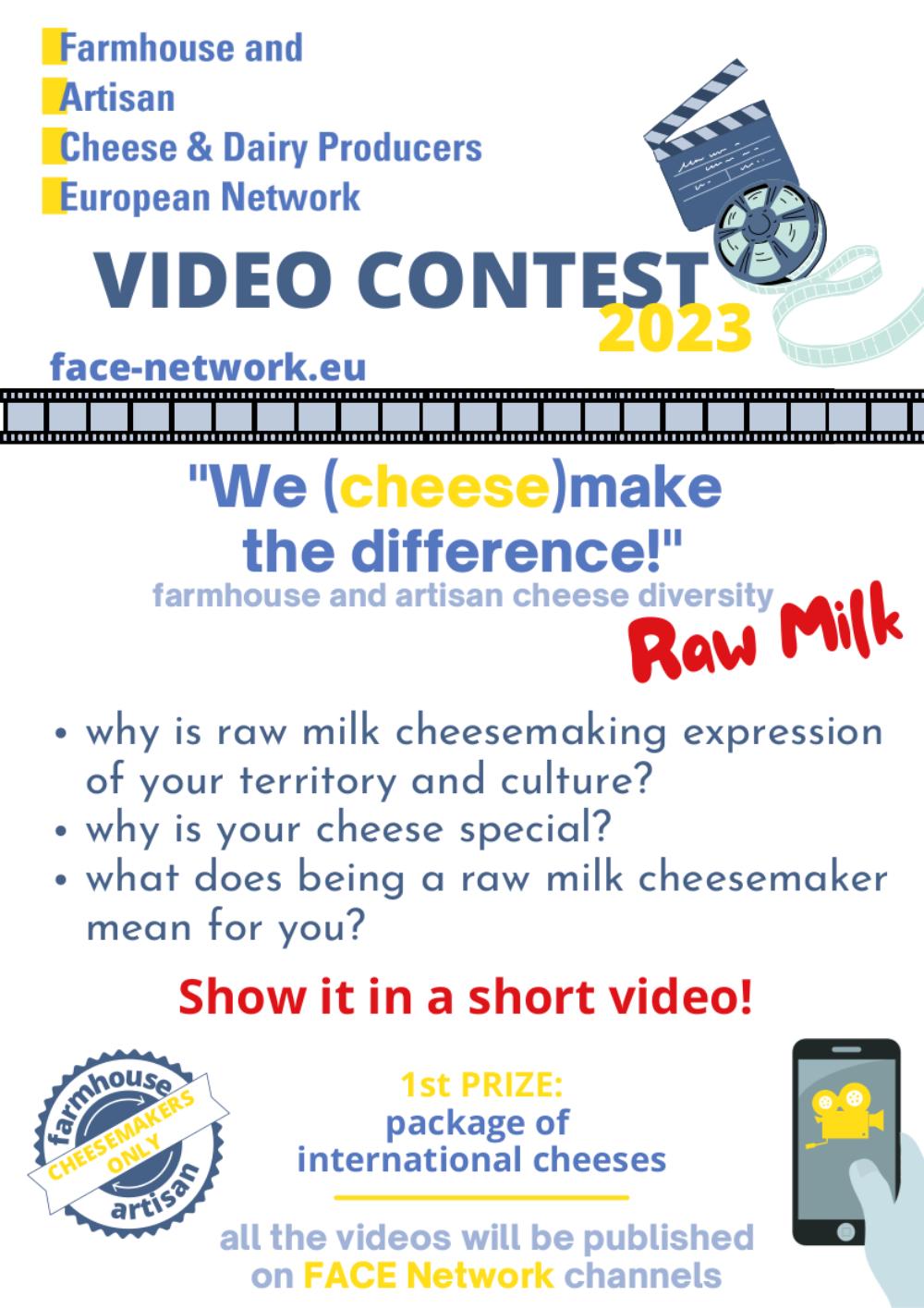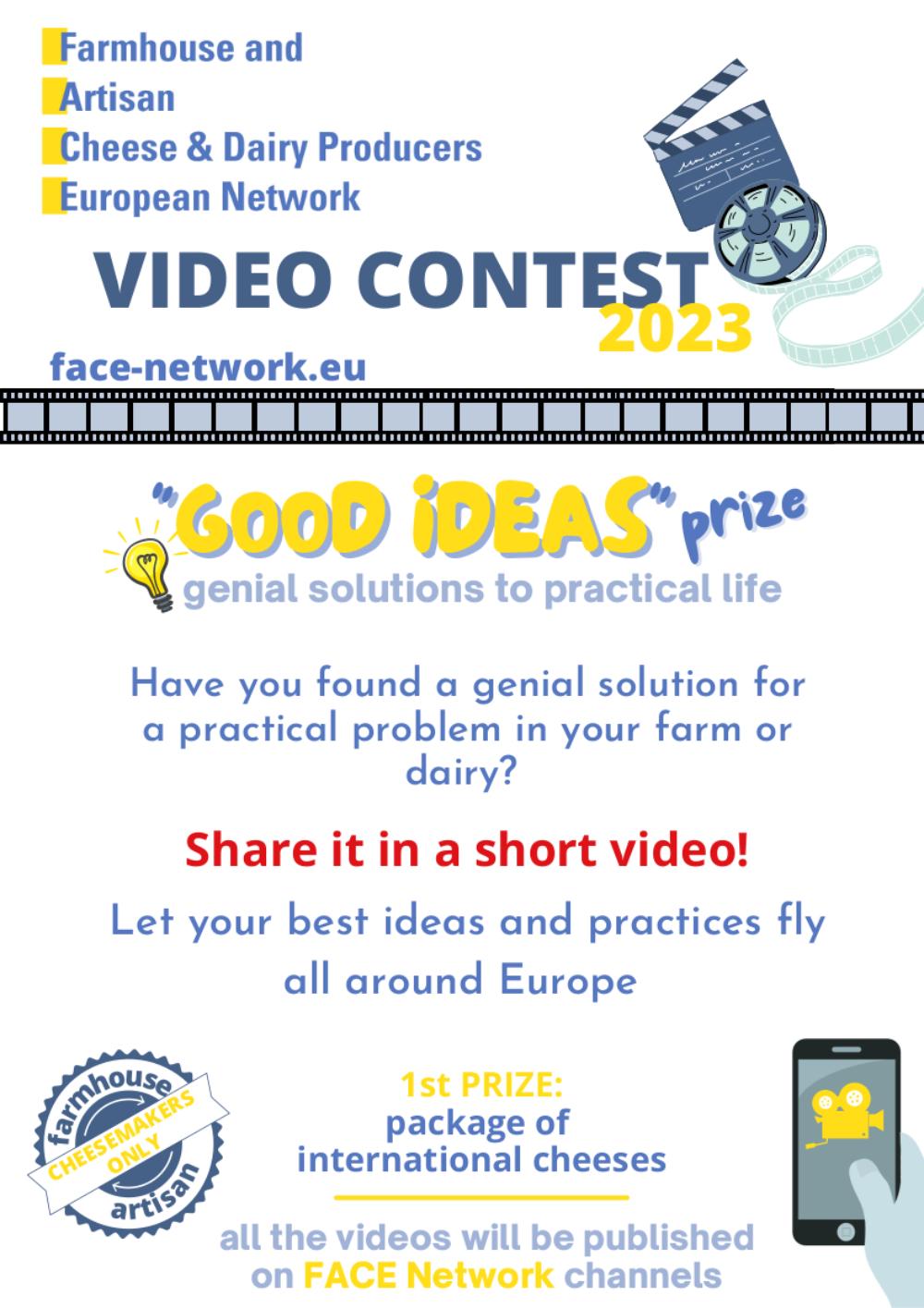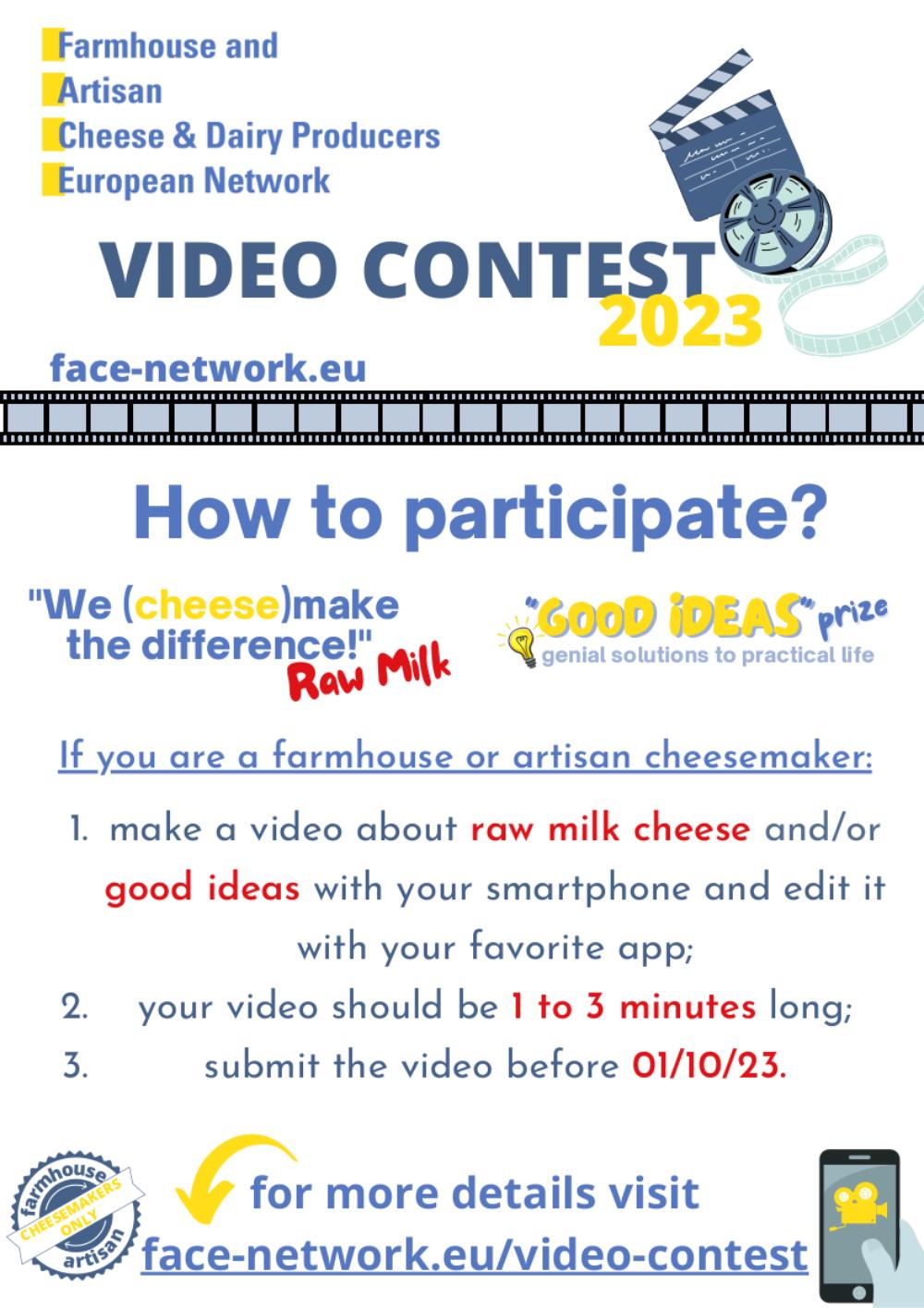 www.face-network.eu – 1 March 2023